Now, more than ever it is important to find your happy place in this unsettling time. We know that the unknown can be scary, but managing your mental health as well as your physical health while adjusting to these changes is very important. 
Take this time to organize your home, get rid of or store away items that may be causing clutter. Google new family activities, cook up new recipes, find new Netflix shows to binge watch, treat yourself to a in-home spa day - find your happy place.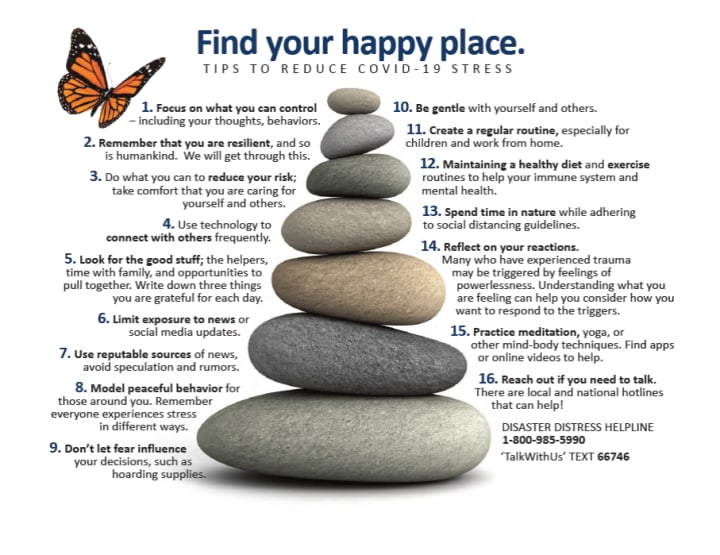 Take a look at this article from Business Insider on things to do during quarentine, from binge-watching Tiger King to creating the perfect pancakes.